analogues
Date: 2009-2010
Type: conceptual
Architectural ideas usually do not originate in words. Rather, images––composed of lines, forms, volumes, and surfaces––normally describe the first impulses of design. The Analogues are simple experiments in using the medium of words, rather than images, to generate new architectural concepts.
Inspired by Richard Serra's Verb List, each Analogue is a pairing of two words from two categorical lists. Each list consists of descriptive variants of a single fundamental idea—such as space, time, nature, architecture, or furniture. For example: object, void, cluster, and field are all categorized under space, while rhythm, pulse, memory, and episode are categorized under time. By strategically uniting two words from each list, new provocative hybrid-concepts arise. Diagrams were then generated from several of these Analogues to test their validity as visual ideas.
Consequently, a table can be inhabited like a house, a garden could be a collection of roofs, and a forest may be grown from a group of chairs. An entirely new world of in-between ideas is created.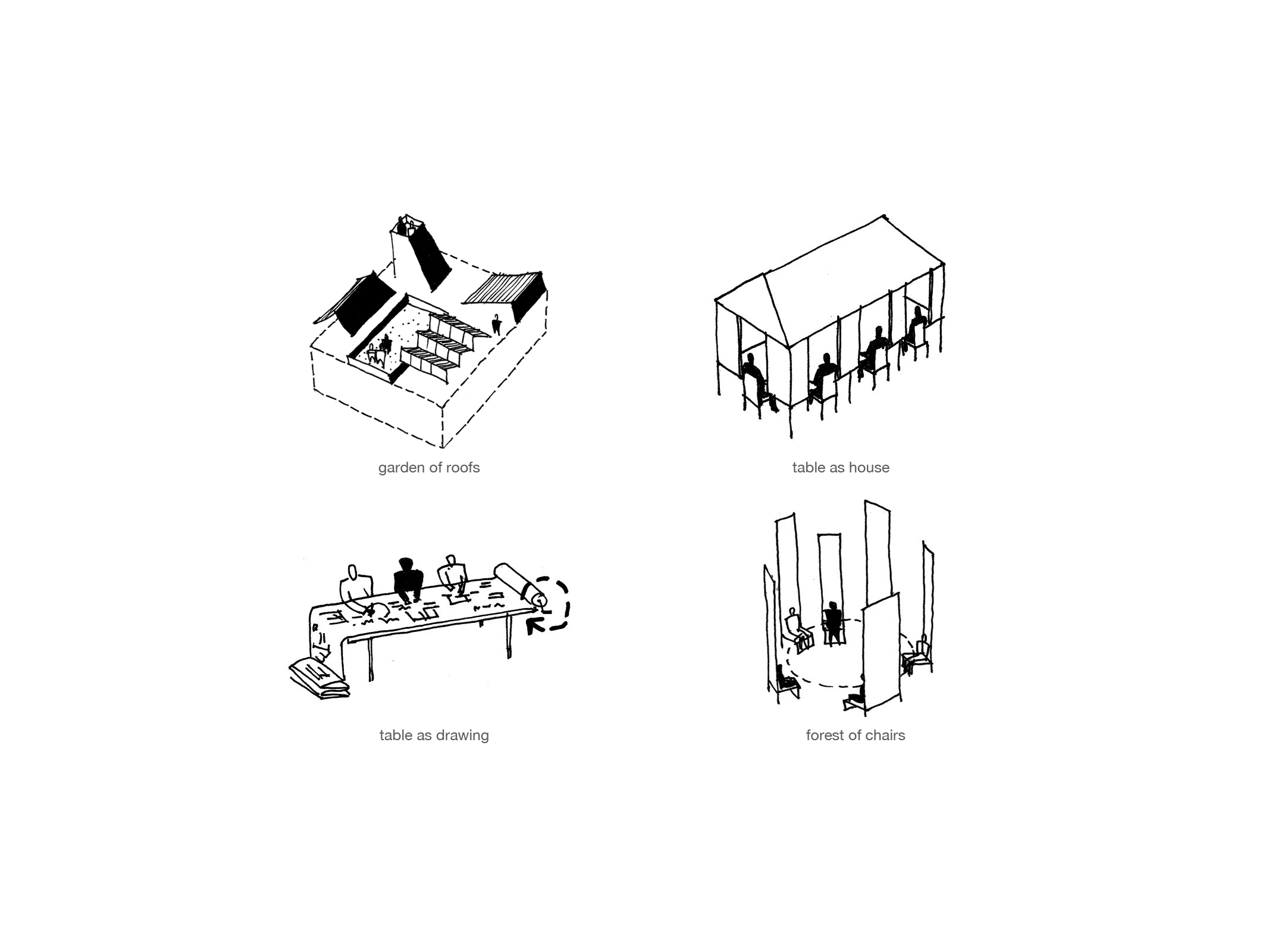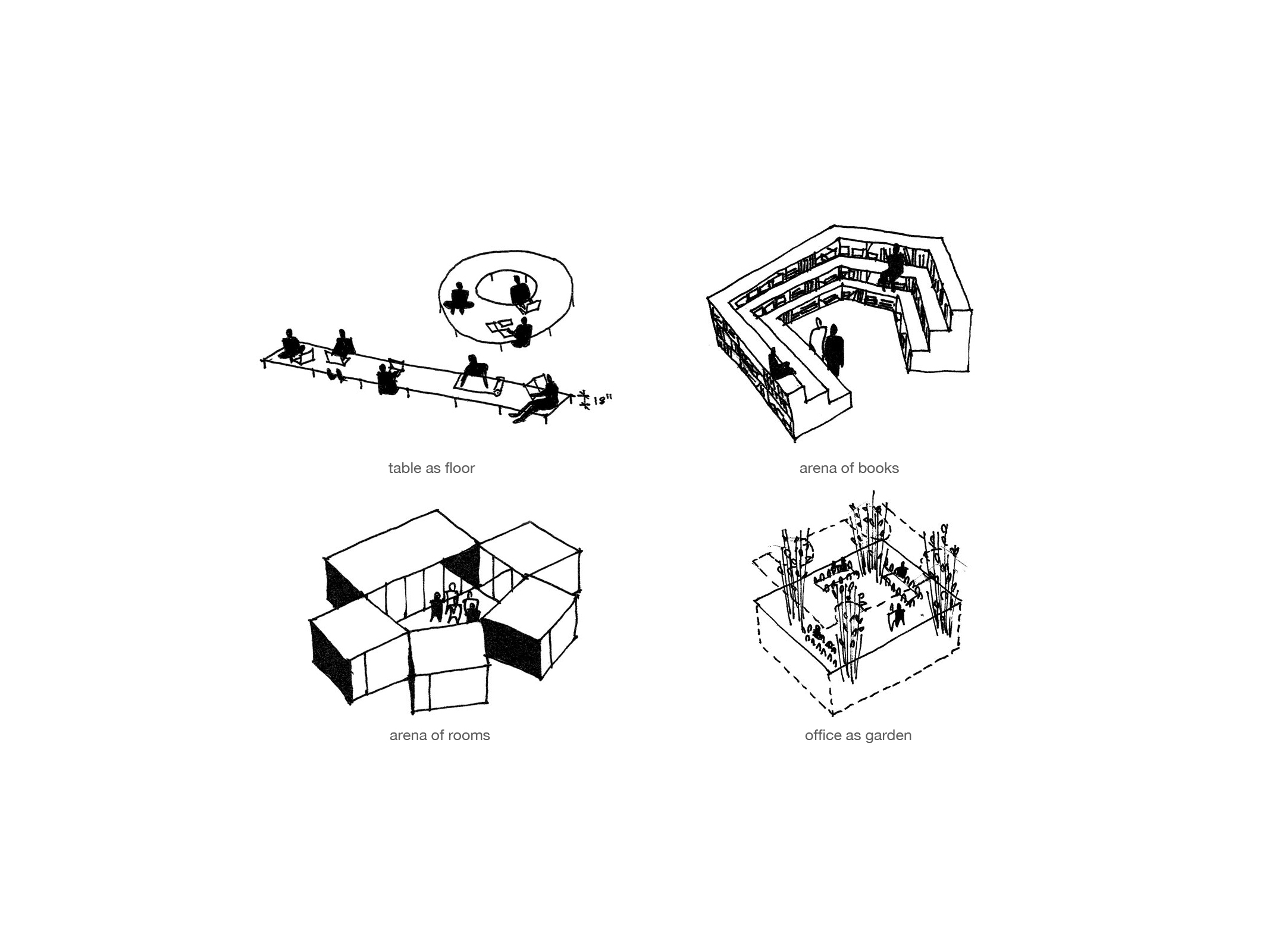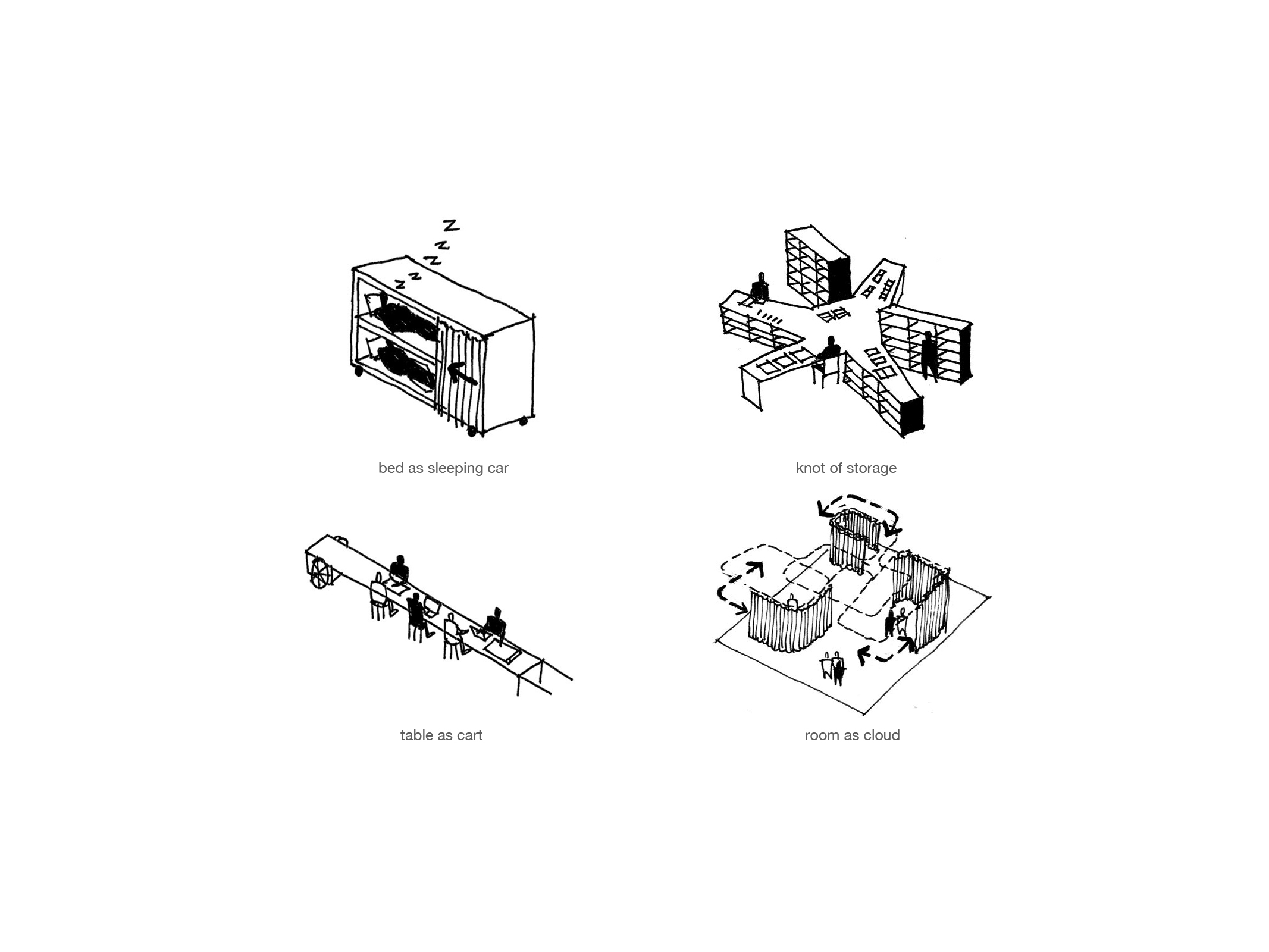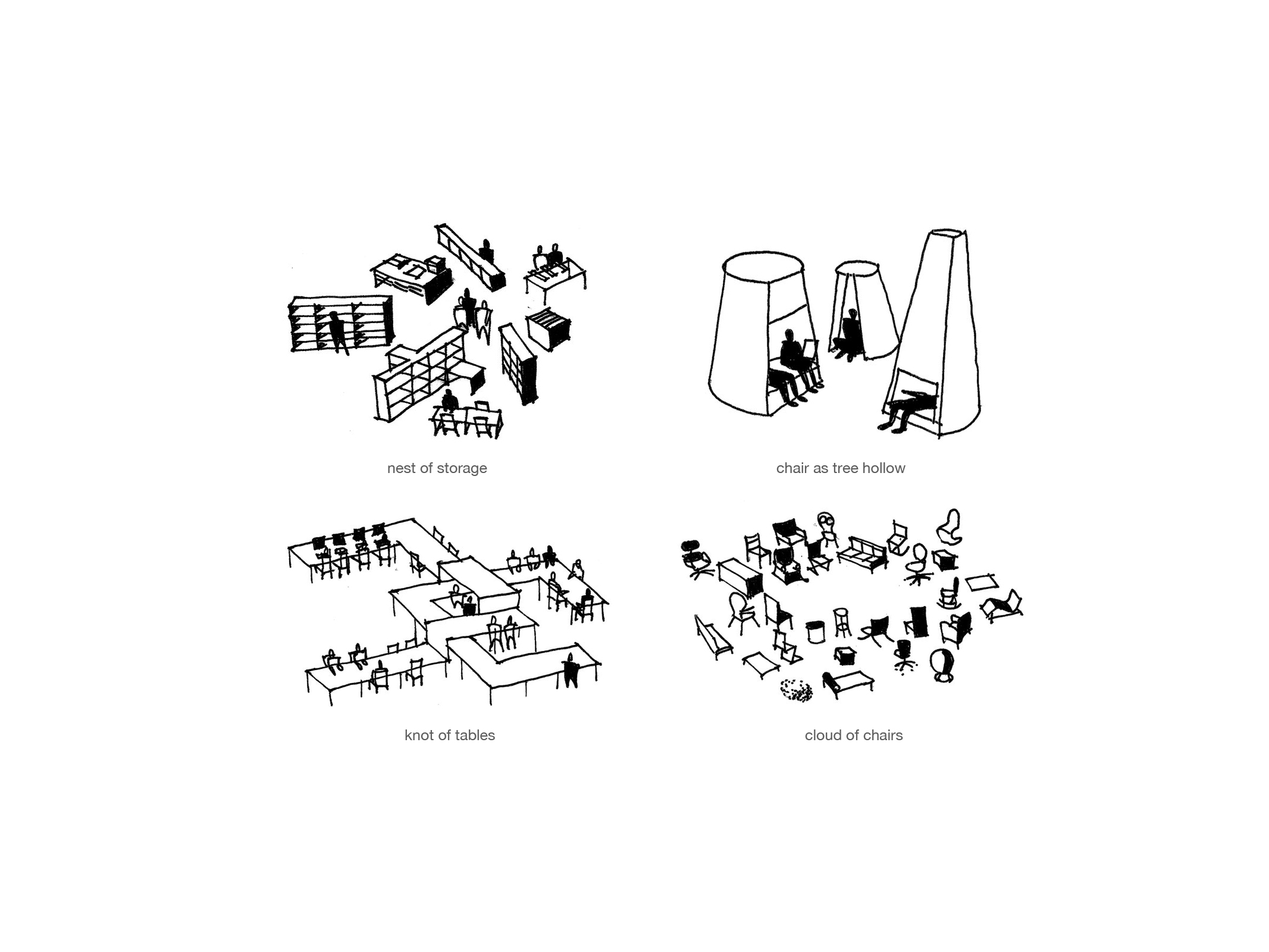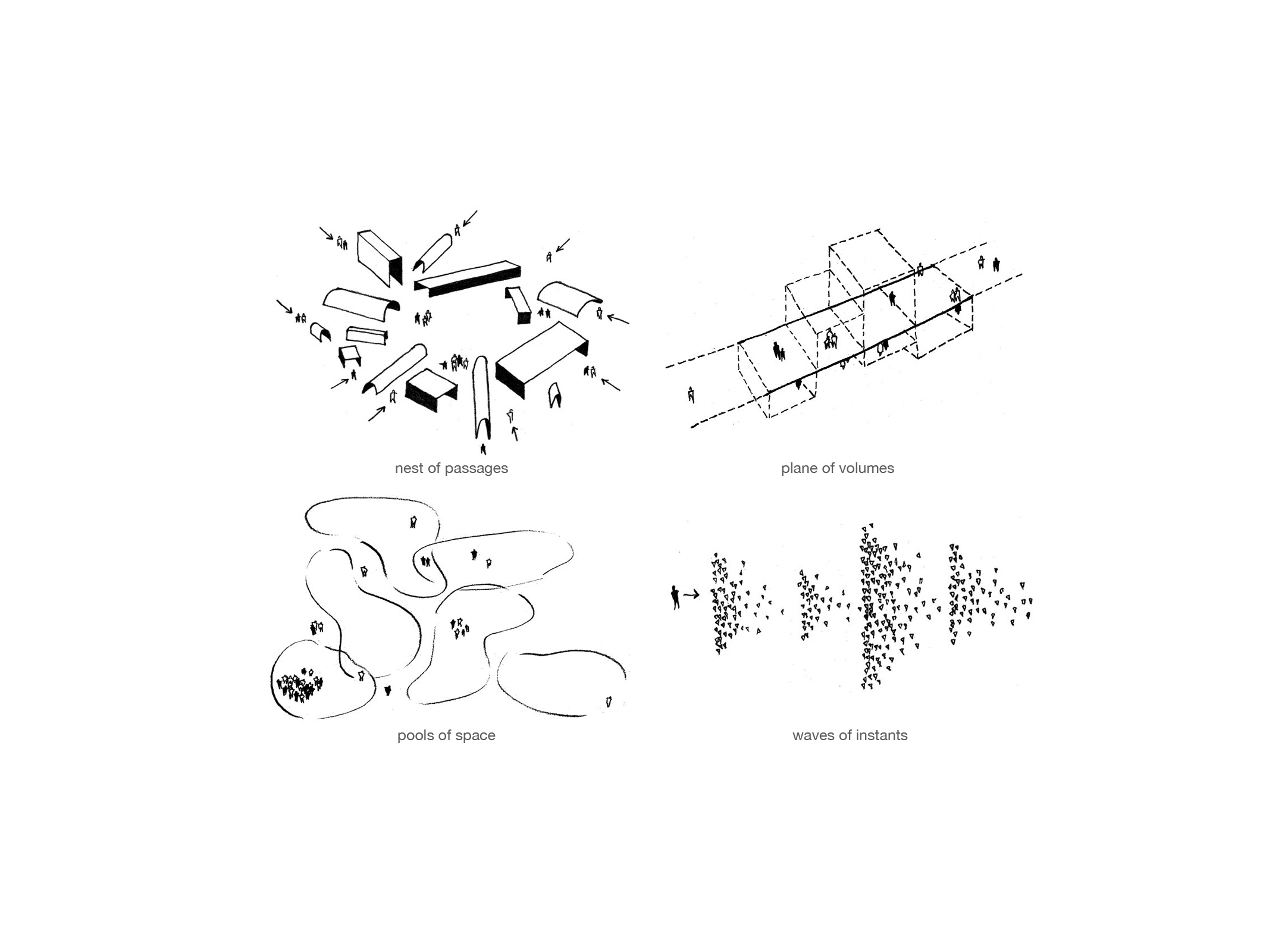 analogues: a generator for architectural concepts
analogues: a generator for architectural concepts