campus international school
Location: Cleveland, Ohio
Date: 2011
Type: educational (competition)
Project Description:
This design for a nontraditional K-12 public academy in downtown Cleveland is an examination into the primitive fundamentals which define a school. Since the beginnings of learning and instruction occurred in self-directed groups out in nature or within compact villages, we were inspired to re-imagine the original settlement of the site. Our proposal seeks to recover some of the human-scale, community, and natural engagement of such primitive learning environments, qualities often missing from modern public education.
By planting a native-species forest at the site periphery and a meadow at the site interior, the school grounds become a natural oasis for outdoor learning within a rough urban context. The building program itself is divided into five structures: elementary, middle, and high schools, athletic facilities, and shared facilities. These buildings interlock at their corners, creating a common interior path along which one can witness the entire activities of the school.
Each of the elementary, middle, and high school wings contain an intimate, village-like interior world, tightly organized around a central multifunctional assembly square. Each wing has a balance of open collaborative spaces and enclosed instructional spaces connected via operable partitions, thereby allowing classrooms to spontaneously merge and activity to spill out into the assembly square. A network of stairs, bridges, and walkways rings the second level of each square and energizes the space with movement. Each school gains its own unique interior atmosphere and exterior roofline via different skylight types, such as light cannons, extruded light monitors, or sawtooth roofs. The entire project thus becomes a "village of skylights" set within a primitive forest, where the students engage in a learning experience that is simultaneously new and ancient.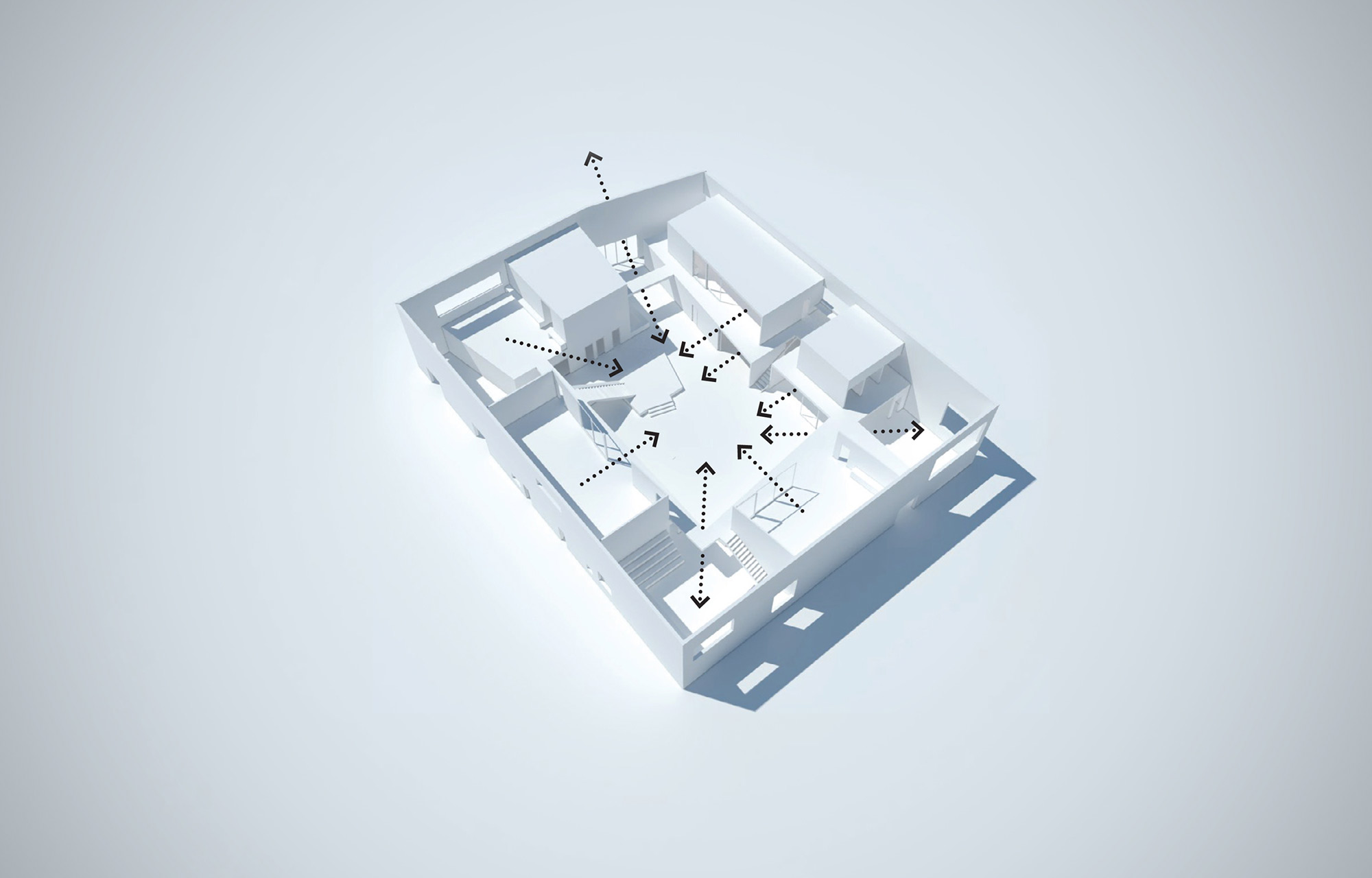 campus international school: k-12 academic institution in cleveland ohio
campus international school: k-12 academic institution in cleveland ohio